The Clés de IFS Collection offer books on self-awareness (psychotherapy, human development, Self leadership…). They are published by Les éditions du non-A, to make known the innovative model of therapy of the Internal Family Systems and publicize IFS to French-speaking audiences, through translation, editing, publication and dissemination of books on the subject.

The IFS model of psychotherapy was created and developed by Dr. Richard Schwartz, Ph.D., in the USA in the 1980s. It was born from clinical observation and the conjunction of two therapeutic currents – that of multiplicity of the psyche and that of the systemic therapy -, and of two fundamental principles: we are made of multiple interior personalities, the Parties, organized like a family, and of a central Oneself, the Self.
"The Self is the agent of psychological healing in IFS work," explains American psychologist Jay Earley. "It helps you heal and transform your parts so that they let go of their extreme feelings and behaviors and can take on healthy roles in your life. The Self is also the natural leader of your inner system ".
The conviction of the IFS model is that the Self, the core of psychic balance and seat of consciousness, has many crucial leadership qualities such as perspective, confidence, compassion and acceptance. The purpose of IFS is therefore to embody this Self to heal our injured parts, in order to become integrated and whole. Head of collection: Nathalie Vandebeulque & Jean-Rémi Deléage
.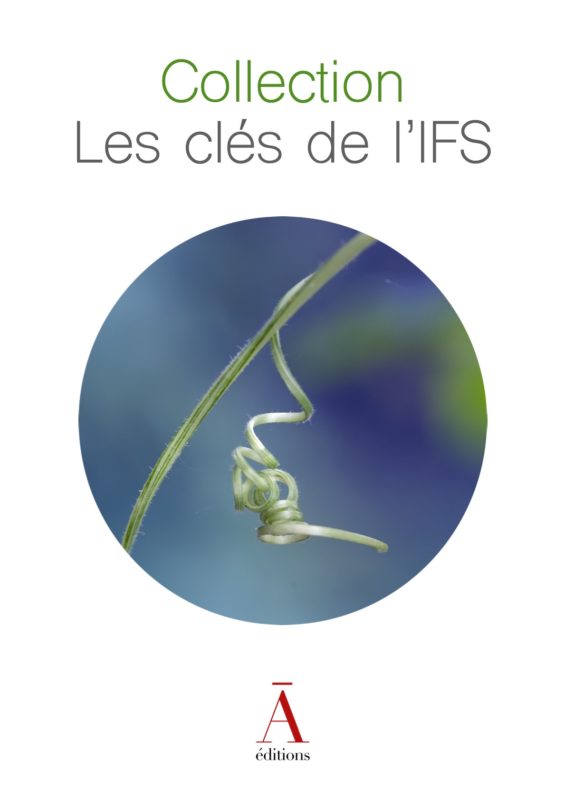 < class="qodef-m-tagline" > Practical books on IFS >
Les clés de l'IFS Collection
This Collection aims to contribute to the dissemination of the IFS therapeutic model to French-speaking audiences — general public and professionals — through the translation, editing and publication of practical manuals. Our ambition is to showcase the power of the IFS perspective on human systems.
We also explore the systemic and multidimensional dimension of IFS, which speaks to both body and mind. The IFS model enables dialogue with other therapeutic and personal development systems (Polyvagal Theory, CNV, Mindfulness, Yoga, Shiatsu, etc.), other scientific or philosophical approaches and other modes of representing the world.
IFS is an original means of developing the somato-psychic interiority and enriching our spiritual life, which is pushing more and more practitioners and researchers to study and practice it. This model is organic, experiential, it is a new stimulating paradigm for understanding and harmonizing human systems, and bringing more Self-leadership to the world.
As Richard Schwartz points out,
What is novel to IFS is the attempt to understand all levels of human organization — intrapsychic, family, and culture — with the same systemic principles, and to intervene at each level with the same ecological techniques.
Why might these psychotherapy books be useful to you?
To understand your psyche from the perspective of the IFS model, discover your true Self and develop your knowledge of yourself and others.
To work on a wide variety of psychological issues – personal and interpersonal – that disrupt your life.
For people who have had a bad experience with psychotherapy and are considering a different type of therapy.
For people who cannot attend therapy for financial reasons, and who wish to work alone or in pairs.
For people in therapy with an IFS therapist who want to learn more about the model.
For IFS therapists who will find information and practical exercises complementary to their IFS training.
For psychotherapists who want to get a first hands-on approach to IFS and use it with their clients.