Who we are
Editor of the Literature of the future in Science-fiction and Human Sciences
Our goal is to promote literature that allow us to think about the future with an unconventional approach: science fiction, innovative essays in psychology, but also prospective analyses and surveys that open up fields of understanding beyond binary and formatted ways of thinking, in order to better anticipate the transformations of contemporary societies.
Our editorial approach is meant to be non-Aristotelian: "the map is not the territory", "the word is not the thing", "the observable phenomenon depends on the observer" to name just three examples of extensive thinking. Note that the word "non" does not have a private meaning here, but rather extensive. Just as quantum mechanics is not anti-Newtonian, so non-A is not anti Aristotelian. In both cases, the previous mode of understanding is nothing more than a local system of explanation included in a new, broader, even multidimensional approach.
In short, we wish, with you, to propose books that provide tools that help understanding the increasingly complex world in which we live and will live.
We can of course ensure for you and with you :
Editorial support for your work,

Manuscript correction,
Cover design,
The creation of eBooks in all formats,
The immersion and the diffusion of paper version,
The creation of an author video,
The promotion and the follow-up of your works…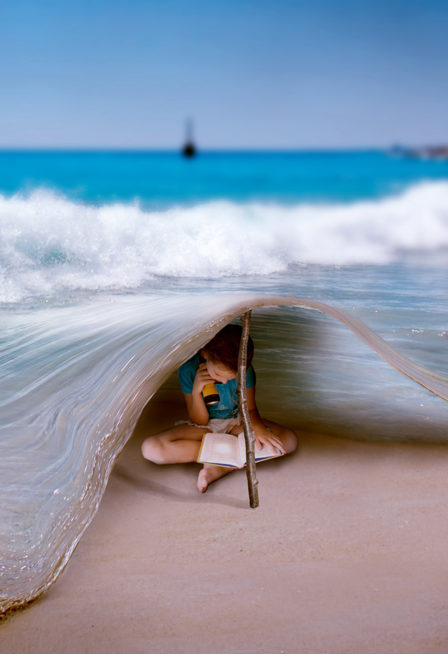 One more thing...
Created two years ago, and launched this year, Les Éditions du non-A is a non-profit association (1901 French Law), a place of debate that calls on fiction, futurology, and innovative approaches. Our editions focus on the study of tomorrow's issues from an anthropological point of view, to see how they can shed light on, or even seed our futures.
This editorial space is open to multiple disciplines: anthropology, social psychology, ethnology, psychotherapy, somatic, philosophy of knowledge, aesthetics, history, literature… And beyond, such as says the philosopher Michel Serres, since thought needs to "wander off the beaten path, even if it means freeing oneself from methods, because humans only create by wandering".
It is therefore naturally that we are interested here in scientific studies and research on posthumanism, innovative psychology and somatic, cognitive sciences, political utopias and dystopias, artificial intelligence (AI) and robots, or even psychohistory, without forget of course the general semantics …
Photos credits : Wall painting by Mark Bode, CUBA, and Stan 153 – USA (cc) – Wave (cc), Interstellar Library D.R.