Together Beyond Words
by Nitsan Joy Gordon
What is the book about?
The Israeli-Palestinian region, a Holy Land to many, has been enmeshed in one of the world's most intractable conflicts for over a century, characterized by cycles of prejudice, failed peace talks and violence. This book is the inspirational story of one woman working with her colleagues to break that cycle. Nitsan Joy Gordon's life experiences — growing up in an Israeli border kibbutz fraught with danger and violent skirmishes, facing hatred in the American South as the only Jew in her junior high school, and finding dance as a way to work through her trauma — set her on a 30-year quest to empower women as peacebuilders and transform prejudices between Arabs and Jews, Israelis and Palestinians.
She co-founded Together Beyond Words, a peacebuilding organization that brings Muslim, Jewish, Bedouin, Druse and Christian women together in a dynamic process to heal ancient wounds, recover hidden strengths, and promote emotional understanding. Using Dance/Movement Therapy, Listening Partnerships, Healing Touch, Radical Aliveness (RA), Playback Theater and Internal Family Systems (IFS), this groundbreaking approach teaches women to harness conflict and intense emotions as a way to achieve empathy and deep connection with perceived enemies. The women then take these transformative practices into their communities, tribes, organizations, to spread the healing.
Says Gordon: "Our power as women together is no longer dormant and as we liberate ourselves from various degrees of bondage and unite around the world in a call for change, we can also become allies to men in their own liberation of the heart."
---
Dimensions / Pages: 6,06 x 9,17 in / 320 pages
Genre: Nonfiction
Category: Peace | Personal Growth | Psychotherapy | Health
From: £19.90 UK / $22.90 USA / $30.90 CAN / ₪ 79.90 ISR
Available From: Amazon, Bookstores, Retailers, Google Books, Apple Books, Website
ISBN PAPERBACK: 978-2-493605-04-7 — ISBN HARDCOVER: 978-2-493605-05-4
ISBN EBOOK: 978-2-493605-06-1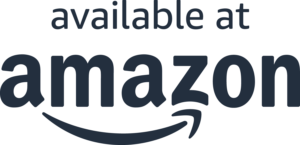 Informations complémentaires
| | |
| --- | --- |
| Prix | From: £19.90 UK / $22.90 USA / $30.90 CAN / ₪ 79.90 ISR |
Seuls les clients connectés ayant acheté ce produit ont la possibilité de laisser un avis.